Helping Our Steffan Manor Neighborhood
We are hosting Back to School Drive - Thru Giveaway in our back parking lot. Students of Steffan Manor Elementary are invited to get free items such as new books, a box of fresh produce, school supplies, reusable masks and emergency preparedness kits. Several non-profits coordinated together on this event.
Rebuilding Together Solano County Food Distribution
Reopened May 20th
Some good news! Rebuild Together Solano County (RTSC) has re-opened their food distribution program at CPC. The program, whose primary goal is to serve low-income seniors, military, and families, began on May 20th and successfully served 70 plus families and individuals on Wednesday and Thursday. RTSC volunteers wore masks and gloves and worked by observing social distancing. Food was delivered to the cars of our clients. Most of the food is donated by Costco, with supplemental purchases thanks to a grant from Wells Fargo Bank. To learn more about this program click here.

A
DULT FELLOWSHIP AND STUDIES
Making Sense of the Bible by Adam Hamilton
Tuesday Afternoons 3:30-5:00 pm
Starting August 4
Click here to go to our member log in page for the Zoom Link!
Using videos and the book by Adam Hamilton, Laura Levin will lead this class in discussing the Bible. How literally do we need to read and follow it? Where did it come from? If you are interested, you need to purchase your own book. They are available used from several online sources.

Please start your search for a book now as it may take several weeks to arrive.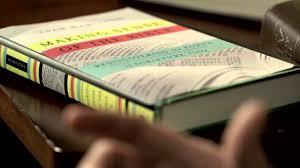 Men's Book Study Group
The Men's Book Study group plans on meeting after church on the
last Sunday of the month
. Depending upon church reopening the meeting may be in person in the fireside room or with a Zoom Meeting immediately following prayer and fellowship time.
The following are the book will be discussed:
August 30th
Uncle Tom's Cabin
by Harriet Beecher Stowe

Discussing Race and Racism
We recently had weekly meetings when we viewed videos and then discussed them in small groups. We posted those videos, handouts and other new information on our discussing Race and Racism page for you to view.
To see the materials click here.
YOUTH AND CHILDREN NEWS
Youth Group meets weekly on Wednesdays at 6:00 pm via zoom. Contact Rev. Wendy for information and the zoom code.

Westminster Woods Camp is offering a free Virtual Camp!