IN THE LIFE OF THE CHURCH
Click here to view week's service.
Click here to read about Session's decision to continue with Virtual Worship as of May 19, 2020

MISSION AND OUTREACH

Rebuilding Together Solano County Food Distribution
Reopened May 20th
Some good news! Rebuild Together Solano County (RTSC) has re-opened their food distribution program at CPC. The program, whose primary goal is to serve low-income seniors, military, and families, began on May 20th and successfully served 50 plus families and individuals on Wednesday and Thursday. RTSC volunteers wore masks and gloves and worked by observing social distancing. Food was delivered to the cars of our clients. Most of the food is donated by Costco, with supplemental purchases thanks to a grant from Wells Fargo Bank.

Fair Trade Items Available for Sale again on June 7th!
Those of you who support this ministry will have the chance to do so again on June 7th. Our Fair Trade Table supports small farmer coops in Third World countries by offering their goods at a reasonable, fair trade price. Typically they earn 25% more through this program which markedly improves their standard of living. John Collister is coordinating this effort and to see details of what is available click here.
CPC Assisting our Neighborhood
in the time of Covid -19
We have heard through the City of Vallejo and Vallejo Together that the poorest of the poor in Vallejo are going hungry during the crisis. A number of regularly scheduled food programs have altered or ceased during this time. Vallejo Together is coordinating various churches and civic organizations to provide at least one meal daily to 150 people living in homeless encampments. The food has already been donated. The need now is for bottled water and food containers.
As of the April session meeting, the leadership of CPC has decided to allocate $1000 of our mission monies towards this emergency food program.
The need in our community is great at this time. Therefore, the session has approved a special offering for our city. If you would like to contribute additional funds for bottled water and food containers, you may write a check to CPC. Please write "emergency food program" in the memo line. CPC will collect these funds and pass all of them onto the food program of Vallejo Together.

On Sunday, May 24, we recognized the following young people who have completed their degrees in 2020.
Alouiza Morris
Fairfield High School
Sarina Levin
University of California, Los Angeles
Bachelor of Arts Degree in Communications
With Minors in Conservation Biology and
Environmental Systems and Society
Eliana Levin
Masters Degree in Fine Arts in Creative Writing
McGeorge School of Law, University of the Pacific
Juris Doctor Degree with a concentration in Capital Lawyering
A
DULT FELLOWSHIP AND STUDIES
Men's Book Study Group
May 31st following worship at 11:00 am

The Men's group will be discussing Unsheltered, a historical novel by the author of the Poisonwood Bible. It examines the difficulty of expressing different views than the cultural and religious norms of the time. The author follows two families that share a common house during complicated historical times. What was and what is the relationship between religious belief and science is one of several examined questions.

The May 31st meeting will either be on zoom or held in the Fireside room following the worship service around 11:00am, depending on the Covid-19 status and the continuing need for social distancing and public safety.

YOUTH AND CHILDREN NEWS
Virtual VBS June 15, 2020 - June 19, 2020
Ages 5-11 (pre-K to 6th grade)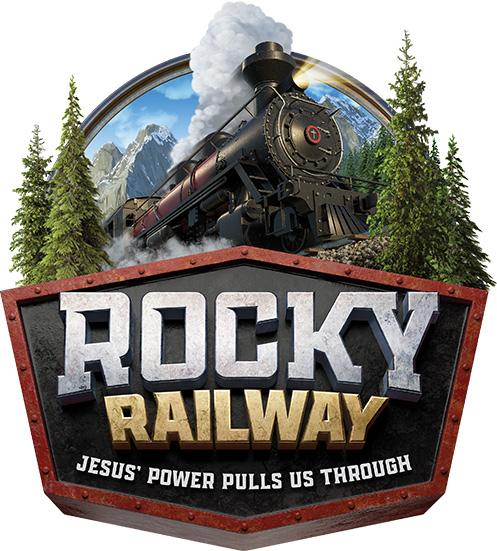 Another Presbyterian congregation has invited our children to participate in their Virtual VBS. If your children or grandchildren love the songs, color and fun of VBS, then give this a try. Each day you will receive a virtual VBS video with fun filled VBS content, skits, music, crafts, Bible stories and more!! These daily videos are meant to go along with our VBS kits so you can complete the crafts and activities along with us.
Cost is $20 (plus shipping) for a VBS kit which includes the music CD.
To register and see more details please go to https://vbspro.events/p/events/pcnrockyrailroad
Camperships are available, please discuss privately with Pastor Wendy.
Unfortunately, due to Covid 19 pandemic Westminister Woods Summer Camp has been cancelled this year.